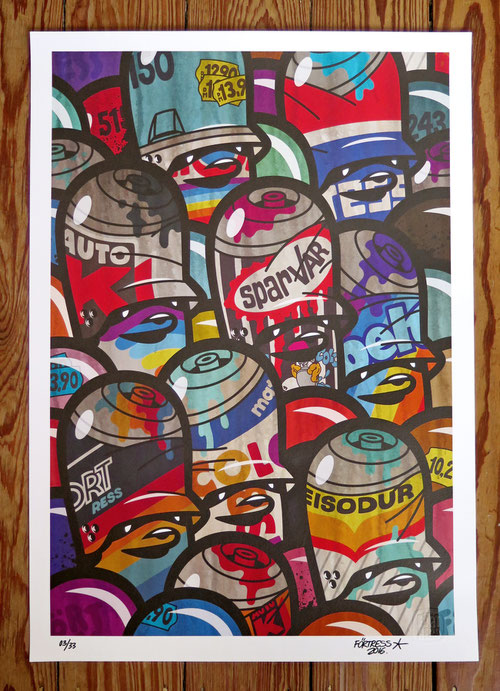 News from the printer!
Here we go with the new edition of our "Travel Memories" limited print series!
A journey back in time and to the darkest corner of my basement... searching for some real rusty, dusty and dirty oldschool flavour. My best comrades while doing my first steps into the Graffiti world. Featuring some iconic & old-fashioned labels and brands.
For all you retro romantics! Back to 1989!

Details:

"Travel Memories #5 - Rusty Oldschool Cans"

by Flying Förtress

• edition of 33
• highly pigmented fine art print on satin matte white 300g/qm paper.
• signed by the artist
• embossed FÖRTRESS logo
• size: 42 x 59,4 cm / approx. 16.5 x 23.4 inch
• year: 2016
• ships within 7-10 days from date of order!

Available at the brand new TEDDYTROOPS webstore here!