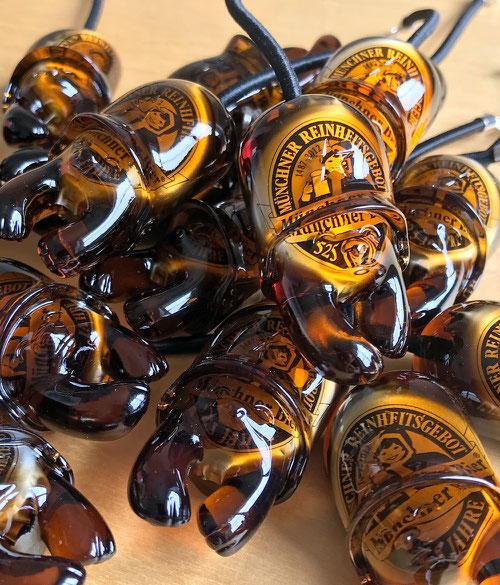 We have nother super-limited Teddy Trooper keychain edition available! Handmade by the one-and-only MUFFIMAN in his infamous "Hexenküchen"!
This time we ingrained some beer bottle crown caps from maybe the world's best Helles (blond) beer from Münich (maybe it's not the best but at least it's our favourite!).
Each keychain comes in a set with 1x "Wurstwasser" t-shirt (there is nothing better than wurst'n'beer for a summer BBQ!) and 1x "Cani Bastardi" patch (a colab of LUGOSIS and FLYING FÖRTRESS).
set contains:
• 1x handmade "REINHEITSGEBOT TROOPER" keychain by MUFFINMAN
• each is a one-of-a-kind unique copy!
• super limited edition of 15 pcs!
• each keychain comes in bag with exclusive designed header-card
• each bag is numbered on the backside of the header-card
• set contains 1x "WURSTWASSER" t-shirt (size of your choice)
• set also contains 1x "CANI BASTARDI" patch
Quick! Usually they are gone within an hour...!!