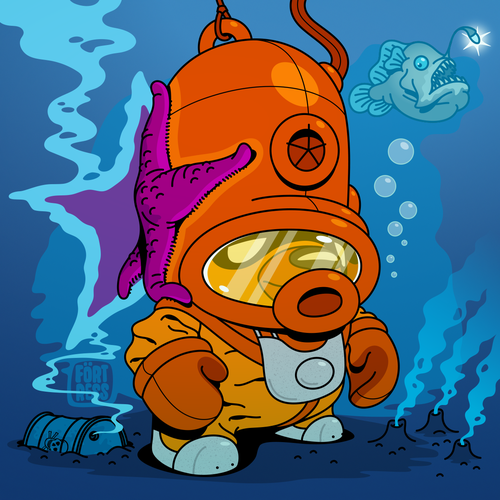 Blub!
Blub-Blub!
The next design from the kind-of "Underwater World"-themed series is ready to be dropped (into the ocean!)!
"Deepsea Scuba Trooper" will be released as the "regular version" of the design. Exclusively for all Teddy Point holders! (see details in our Discord)
And there will also be the "variant version" of it called "Deepsea Commando Trooper" which will be available for all public at the same time.
All holders of the "Deepsea Commando Trooper" NFT will also have the chance to win a 1/1 IRL art print of the same design in a raffle after the mint window had closed.
Release date will be tomorrow:
Thursday September 28th 2023 / at 8pm CEST
Both are limited edition of 100pcs each. Time window to redeem and mint will be 14 days.
It all gonna happen at our Collectors Portal here:
https://collectorsportal.teddytroops.io/
So see you there tomorrow, blub-blub!